ISIgame, play with us
ISIgame creates, maintains and improves I.T tools useful for the management and development of commercial or non-profit activities.

By providing infrastructure and integration, we highlight the potential of the open source world to consolidate the technologies available on the market.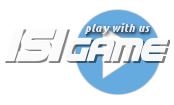 The development of your idea combined with our experience is a guarantee of results.

Let's score, together.
ISIgame, play with us.